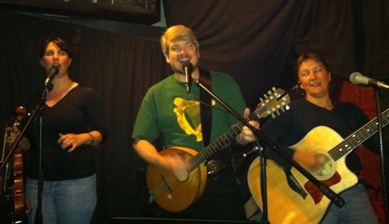 Band News

The Toucans are playing March 16!

Come join us for a night of fun with your friendly neighborhood Toucans! &nbsp We'll be rockin' the house with your favorite tunes, toasts & tomfoolery at Daddy O'Brien's Irish Ice Cream Pub.

Join Toucan Dubh for a "St. Patrick's" show at Daddy O'Brien's Irish Ice Cream Pub!
&nbsp&nbsp&nbsp&nbspMarch 16, 7:00 - 9:00pm

Come on out for some great Irish music & an evening of good times with your favorite Toucans! &nbsp Daddy O'Brien's is a cool new place that combines gourmet ice cream - including adult flavors - and an Irish pub! &nbsp What more could you ask? :) &nbsp 'Irish music', you say? &nbsp Why yes, we'll be bringing the tunes to make an awesome trifecta!

The Toucan says: "Ceol agus craic, ag Daidí O's teach!" &nbsp &nbsp [Music & fun at Daddy O's pub!]

Bring your best Irish brogue, wear some green and celebrate St. Patrick's Day with us & check out the new pub!
&nbsp&nbsp&nbsp&nbsp(Yes it's a Thursday, but hey, St. Paddy's Day only comes once a year, right? ;) )

Click Here for the Facebook Event with all the info, and... We'll see you there!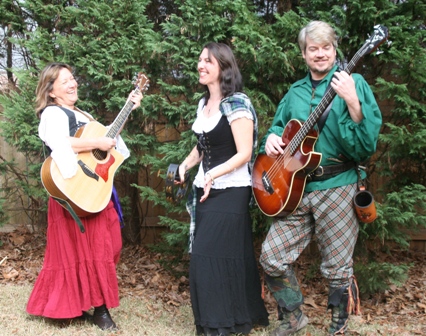 Toucan Dubh will be playing a private show on March 17, St. Patrick's Day.

We know you'll have as much fun as we will, wherever you celebrate. :)

Have a fantastic and safe St. Paddy's Day and stay tuned for info to catch us at our next show, OR...

... Come to DaddyO's on March 16! :)

All the details can be found Here on our Facebook page.

Lá fhéile Pádraig sona dhaoibh! &nbsp Sláinte!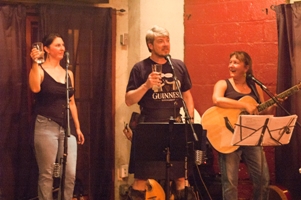 Toucans Live!

Toucan Dubh invite you to come see us live! &nbsp There's nothing like the fun and energy of a live show and ours is no exception. &nbsp Bring yourself & your friends, and be ready for a great time! &nbsp We hope to see you there!

Want to drop us a note? &nbsp
Click Here &nbsp or email: &nbsp 'Band [at] ToucanDubh [dot] com'!


Sláinte!